Sept/Oct 2012 Jee Juh Contest Winners
1st Place – $2500 Cash
2nd Place – $400 Cash +10 Free Jee Juh Beats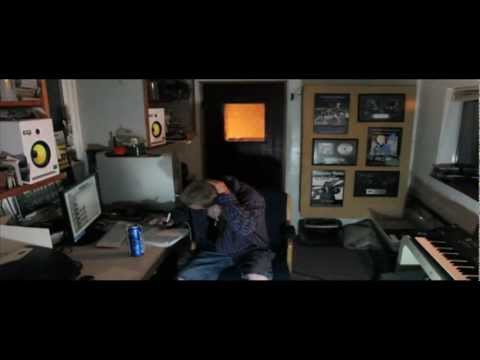 3rd Place – $100 Cash +5 Free Jee Juh Beats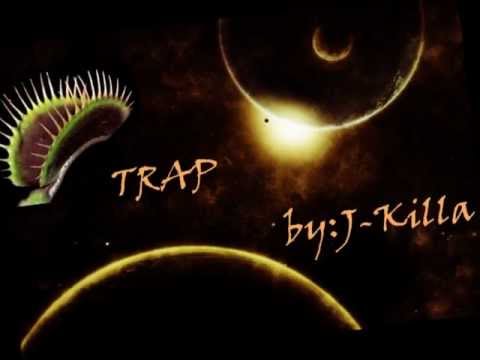 4rd Place – $50 Cash +2 Free Jee Juh Beats
5th Place – 2 Free Jee Juh Beats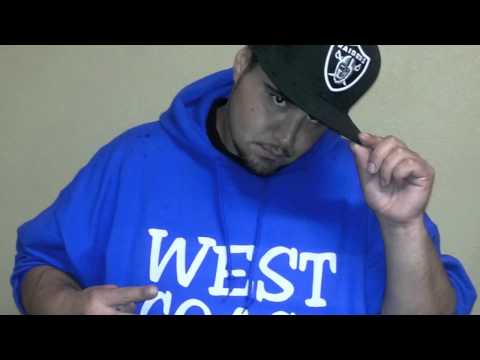 Important updates 11/22/2012:
Happy Thanksgiving to all Jee Juh fans!
Due to some highly suspicious voting, we are restarting the contest at the round of 21 with an improved voting system. The voting page may not be working at the moment for some people depending on what type of computer or browser you are using, please be patient while we fix the code and get it functioning smoothly. No fake automated voting will be allowed this time and also no paid voting will be allowed, we will be tracking all votes… only humans allowed!
Go here to see the top 21 videos and to cast your vote:
https://www.facebook.com/jeejuhproductions/app_465999233443163
or on a mobile device go here:
Spread the word, tell your friends to vote! This round of voting will end Sunday, November 25th, at 5:00 pm PST.
- Jee Juh Staff
Important updates 11/7/2012:
All Jee Juh contest participants please read this carefully… We have created a new "tab" on our official Jee Juh Facebook page (http://www.facebook.com/jeejuhproductions) called "JEE JUH CONTEST" – you can find it right next to our "FREE BEATS" link in the main menu under the cover photo. This is where we will be holding the public voting for our contests… everyone will be using their Facebook account to vote for the winners, making it near impossible to cheat.
To access the voting page, go to the Jee Juh Facebook page then click on the "JEE JUH CONTEST" link, then click on "Go To App". You should see a list of all the entries into the current Jee Juh $2500 Rap Contest.
Before we release the top 20 and start the public voting rounds, we want all the participants to go to the new "JEE JUH CONTEST" page and make sure that their video is on the current list of all entries. If your video is not up there, make sure to email us the link to your video. We don't want to leave anyone out who worked hard on making a song for this contest.
We also want to give you a chance to recommend videos that you like.. this will test out the new voting system and may help us finalize our top 20. To vote for a video just click "Recommend This Video". You can recommend as many videos as you like, but only once per video.
Thanks to all the artists who took the time and worked hard on making an entry for this contest! We don't want to miss any videos this time, make sure to let us know if your entry is not on the current list.
We will be announcing the top 20 friday evening 11/9 around 5pm Pacific time…
Over $3000 cash is up for grabs, lets do this!!!
-Jee Juh Staff
Jee Juh's September/October Contest – Best Rap Song with any Jee Juh Beat
$2500 USD Cash Prize For The Winner.
Contestants will make a full length rap song with any Jee Juh beat and upload it to YouTube, the person who makes the best song by the end of October 2012 will win $2,500 CASH. (Additional cash prizes listed below) You can rap about anything. This is not a video contest, this is a best rap song contest. Videos are allowed and encouraged but will not help your chances of winning this Jee Juh contest. Singing is allowed but only on the hook. You do not need a big budget to win this contest, anyone can win… But the song has got to be hot, entries will be judged on talent, lyrics, flow, delivery, audio quality, creativity, message, and public rating. This is not an R&B contest, this is a rap contest… you gotta have ill lyrics and bars to win.
Deadline is October 31st 2012
How to enter the contest: (IT'S FREE)
1. Check in by making a comment at the bottom of this blog post (Tell us who you are & who you are reppin)
2. Download any Jee Juh Beat:
You can use any high quality beat without vocal tags from www.jeejuh.com – Click Here to Buy Jee Juh Beats
Or… you can use any free Jee Juh beat with vocal tags from our Facebook page – Click Here to Download Free Jee Juh Beats
3. Make a complete track with your Jee Juh beat and upload it to YouTube.
4. You must include "Jee Juh Contest" in your video title so we can find your entry.
5. Click the Share Buttons (Like, Tweet, Google+) on the left side of this contest page. Tell your friends!!
Contest Rules —-IMPORTANT—–
The song must be uploaded to YouTube before November 1st , 2012.
The YouTube video title must include "JeeJuh.com Contest" or "Jee Juh Contest"
The description (under the video) must include "http://www.jeejuh.com"
The beat must be from http://www.jeejuh.com or Jee Juh's Facebook page, all other submissions will be ignored.
The song must be unique and not used for any other contest.
Maximum of 3 entries per contestant.
Judging
The judging and voting system is going to be different for this contest. At the end of the contest (November 1st), a panel of 5 judges will pick the top 20 songs and post them on this contest page. Next, we will open up public voting for 2 4 days… After these 4 days, we will take the top 5 songs and open up another round of public voting for 4 more days to decide the contest winners. The panel of judges for this contest will be the current team of Jee Juh producers:
Elliot Waite
Mike Lightner
Dov Rohan
Francis Le Vesta
Epistra
Songs will be judged by the following criteria:
1. Lyrics
2. Delivery
3. Flow
4. Audio Quality
5. Message
6. Public Rating (likes/views/comments on YouTube)
7. Creativity
This is a rap contest, not an R&B contest. Singing in the hooks is allowed but the verse's must have ill lyrics and bars.
If you do not have a large budget to work with and need help with your audio quality, Jee Juh offers an affordable mixing and mastering service to help artists enhance the quality of their music. Click here for more info
(Make sure to title your video correctly and post a link http://www.jeejuh.com in your description or else your submission may not get seen.)
Contest Prizes
1st Place:

$2,500 Cash

2nd Place:

$400 Cash

+ 10 free Jee Juh Beats
3rd Place:

$100 Cash

+ 5 free Jee Juh Beats
4th Place:

$50 Cash

+ 2 free Jee Juh Beats
*Cash prizes can be sent through paypal or check.
Questions
Can I sing in the rap song? – YES, but only on the hook.
Can the same person enter/win multiple Jee Juh contests? – YES
Can I change the tempo of the beat? – YES
Can I have multiple entries? – YES, but a max of 3 entries per contestant.
Will my song be judged on audio quality? – YES (Its gotta sound good to win, it can't sound like crap.)
Can I use autotune or melodyne? – YES
Can I swear in the song? – YES
Can I have more than one person rap/sing? – YES
Can my song be about anything? – YES
Is it only in America? – NO, anyone can enter.
Can I edit or extend the beat? – YES
Can I use a still frame image instead of video? – YES
Does having an actual video give you a better chance at winning – NO
Does the beat have to be purchased? – NO
You can use any beat from www.jeejuh.com or www.jeejuh.com/facebook – All other entries will be ignored. The beat used for the contest must be produced by one of the 5 current Jee Juh producers: Elliot Waite, Mike Lightner, Dov Rohan, Francis Le Vesta, and Epistra.
– IMPORTANT -
YouTube video titles must include "JeeJuh.com Contest" or "Jee Juh Contest" in order to qualify.
By participating in this contest you authorize JeeJuh.com to use your video to promote our business. Contest starts 9/6/12 and ends 10/31/12, 11:59PM PST.
Winners will be announced after the 2nd round of public voting is finished in November 2012.
Good Luck!
The deadline for song submissions is October 31st at 11:59 PM Pacific Time!
Mike Lightner
Jee Juh Productions
Need
hip hop beats
for your next single, mixtape, album, or YouTube video? Check out the newest
rap instrumentals
at JeeJuh.com for over 1000 instrumentals starting at only $8.95.